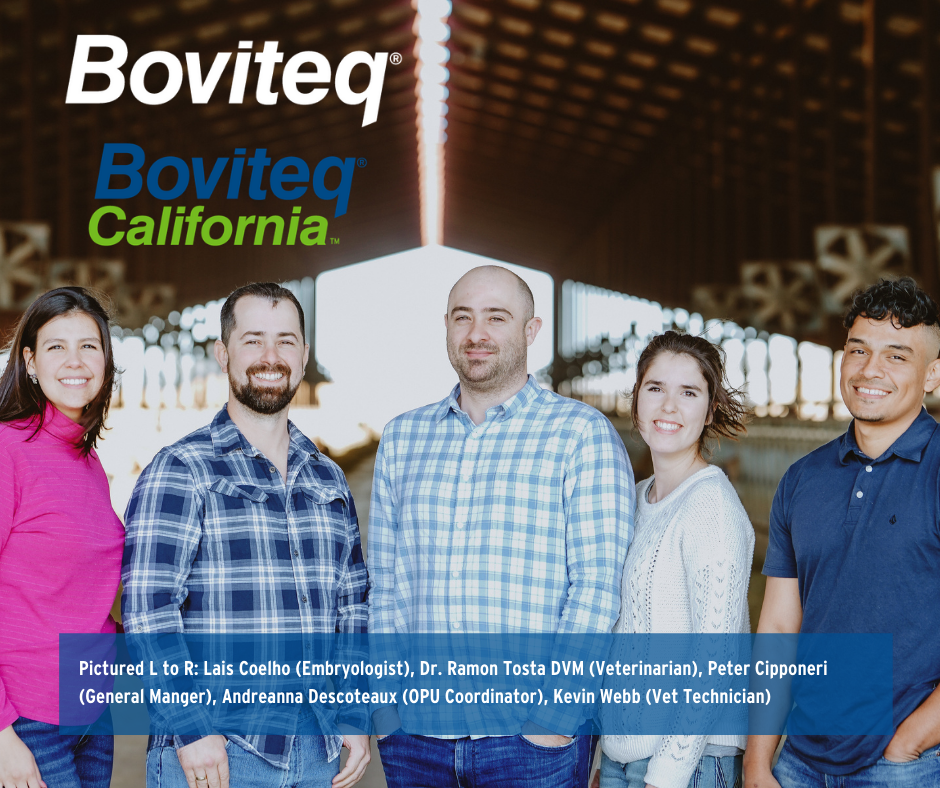 Boviteq is extremely excited to announce the opening of Boviteq California in Hilmar, California. Open now, Boviteq California is a fully-operational, accredited Boviteq satellite center offering elite donor housing with OPU and ET services. This location is uniquely equipped to handle young genomic donors, lactating dairy show cows and has robust handling facilities for beef donors.

"With the growth we've seen nationwide for our IVF services and the extreme service demand on the West Coast, California was a logical choice for expansion," says Dr. Shantille Kruse, Boviteq Director Embryo Business, North America. "Boviteq, and our parent company Semex, have a long-standing relationship with the folks at Vierra Dairy, making them a natural partner for Boviteq California."

"Our world-class, state-of-the-art IVF (In Vitro Fertilization) facility in Madison, Wisconsin, is ready to accept oocytes from California and for the first time, offer the industry's best IVF service and results to the West Coast," says Kruse. "We have seen first-hand the care and quality that Vierra puts into their dairy, and we've worked together every step of the way to ensure that this facility, its people and its services meet and exceed industry standards."

"We've been hearing from dairymen for months, asking when we will be ready for them and we're so excited to let them know that we're open and ready for business!" says Peter Cipponeri, Vierra Dairy Manager & Boviteq California General Manager. "We really feel that we are offering the very best in donor housing, and coupled with the next level results from Boviteq, Boviteq California will be the most in-demand OPU service provider on the West Coast."

For additional information on Boviteq please visit ... Read More...