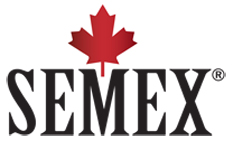 We thank all candidates for their interest in these positions, but only those candidates selected for an interview will be contacted.

Click here to view the Semex USA benefits package.

An Equal Opportunity/Affirmative Action Employer
Semex is a dynamic global organization that is committed to developing and delivering innovative genetic solutions. We believe that people truly are the cornerstone of our success, and that our employees are our most important asset.
We are currently seeking a professional and highly motivated individual for the role of Jersey Sire Analyst. This exciting position requires an individual with extensive Jersey breed knowledge and strong interpersonal skills.
As the Jersey Sire Analyst, you will be responsible for executing our Jersey sire selection and acquisition strategy throughout the U.S.A. Reporting to the Jersey Program Manager, you will work closely to ensure Semex obtains top Jersey genetics. As a U.S.A. based Jersey specialist, you will provide Jersey support to the sales team, as well as provide breed specific expertise for Semex at industry events and other training opportunities.
The qualified candidate will have a diploma/degree in Agriculture (Business or Science), or equivalent, along with a minimum of 3 years related agricultural experience. Good knowledge of pedigrees, expertise in dairy cattle evaluation and understanding of genetic principles and genetic evaluation systems is required. To be successful in this role, you need to be a self-starter with the ability to work independently to achieve specific goals. As a people-oriented individual, you are comfortable building relationships and you have a proven ability to negotiate to mutually beneficial outcomes. The ability to travel (domestically and internationally) is required.
At Semex, we demand the best of ourselves, our company and what we do for our customers. Surrounding ourselves with the best, the brightest and the most aggressive professionals ensures we attain this goal. We offer a challenging yet flexible work environment along with a competitive compensation and benefit package.
If you have the skills to meet this challenging position, please send your resume by July 31 to the attention of Semex USA Human Resources via email by clicking on "APPLY TO THIS POSITION" or by mail/fax at:
Semex
Attn: Human Resources
2866 Agriculture Drive
Madison, Wisconsin USA 53718
Fax: (608) 223-9492