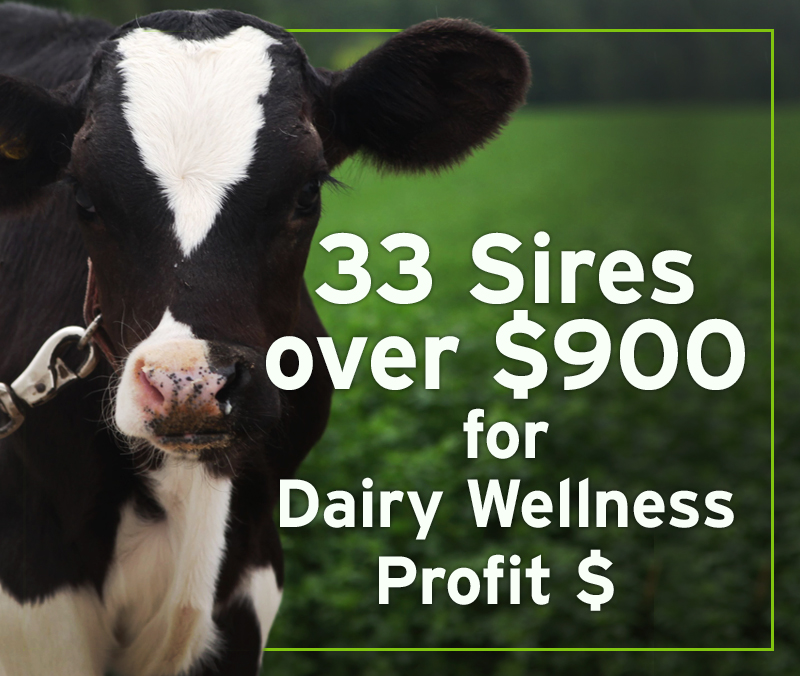 Semex is committed to developing long-lasting relationships and offering genetic solutions based on our clients' needs. Semex and Zoetis both believe in putting clients first, and this shared philosophy is at the heart of providing Zoetis' Dairy Wellness Profit Index™ (DWP$™) to Semex clients.
"Zoetis' new Dairy Wellness Profit Index is another tool we're pleased to offer Semex clients," says Paul Krueger, Semex Immunity+™ Global Brand Manager and Director, Sales and Business Development, United States. "We firmly believe in putting our clients' needs first, and offering them the very best genetic solutions. In April, we've added DWP$ to our lineup alongside NM$, GTPI and other profit indexes, ensuring our clients have all information in their decision making process. This, along with the Immunity+ lineup and its 30% heritability, ensures Semex has the most complete and superior genetic portfolio available worldwide."
New in April 2016, DWP$ was developed from Zoetis' CLARIFIDE® Plus results and is a multi-trait selection index that includes production, fertility, type, longevity, wellness traits and polled results, allowing producers to use corrective matings to improve herd health.
Following the first round of Zoetis DWP$ testing, Semex is very pleased with the results. From the 440 Semex sires tested the average was $626, with 100 testing in the top 1% (of all males and females tested), nine were over $1000 (top 0.01%) and 33 were over $900.
This group is led by 0200HO10586 De-Su Fedex at $1118, and includes familiar names such as 0200HO10417 Maryclerc Magicity and 0200HO10446 De-Su Conspire. Contact your Semex representative today about these sires, Immunity+ or any of Semex's services and solutions.