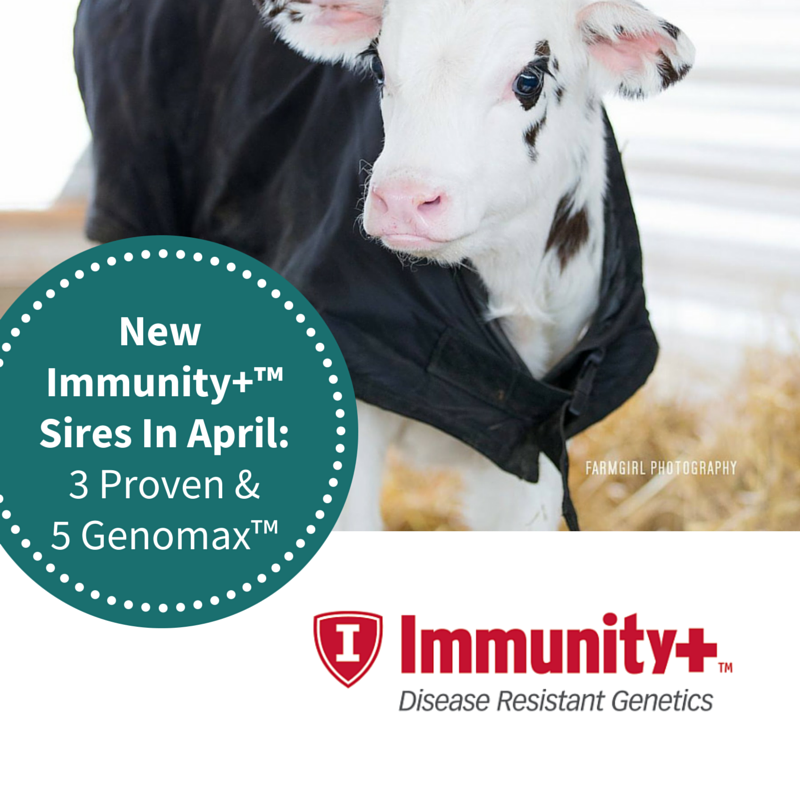 Semex's corporate mission is to 'Create value by developing and delivering innovative genetic solutions.' We do not take this for granted, and each genetic evaluation gives us the opportunity to reaffirm this commitment to our clients, whether they're seeking GTPI, Type, Net Merit $, or Calving Ease. Exclusive at Semex, clients are also choosing Immunity+™ sires as a key part of their herd health and fertility, while also driving profitability at the farm gate.
"Some cows and cow families just do not get sick," says Semex CEO Paul Larmer. "They go virtually unnoticed in the herd, doing their job day in and day out. Worldwide, dairymen are requesting these sires because they know, just like we know, that it makes sense. And, lowering drug costs and increasing productivity through healthier calves and cows is a goal of all producers everywhere. In 2013, Dairy Herd Management recognized Immunity+ as an 'Innovative Product of the Year' at World Dairy Expo. This was a very definite endorsement from the dairy industry that this technology is truly unique, valuable and a game changer."
In April 2015, Semex added three proven and five Genomax™ Immunity+ Holstein sires, averaging +2240 GTPI and +2495 GTPI respectively:
0200HO02753 BROOKVIEW MASTERPIECE (DORCY x BOLIVER)
0200HO06320 CANGEN PINKMAN (SUPER x BAXTER)
0200HO02714 SPRINGWAY CELEBRATE (MAN-O-MAN x BOLIVER)
New Immunity+ Genomax sires:
0200HO10179 DE-SU SUMMIT (JABIR x PLANET)
0200HO10032 EDG TENACITY

(MOGUL x OBSERVER)
0200HO06676 LADYS-MANOR OCTOBERFEST

(OAK x DORCY)
0200HO10130 SANDY-VALLEY CAREER

(JACKMAN x SUPER)
0200HO10362 STANTONS EVIDENCE

(JABIR x SHAMROCK)
Worldwide, Semex Holstein sires posted impressive results with 200HO sires topping the rankings in the US, Canada and the UK:
Four of the top 20 GTPI sires
Five of the top 20 new GLPI sires
Top 5 genomic young bulls for UK Type Merit
Top 4 genomic young bulls for PLI
0200HO06267 Gen-I-Beq Lavaman #1 PLI & #1 Increasing LPI sire
Our Jersey program continues to top the JPI charts, being led by Repromax™ and HealthSmart™ sire, 0200JE09830 Sunset Canyon Determinate (#9 GJPI sire at 184) and Immunity+, Repromax and HealthSmart sire 0200JE00183 Sunset Canyon David (#10 GJPI sire at 183).
To view daughter video footage of many of Semex's sires visit our YouTube channel at www.youtube.com/semexalliance For more information visit: www.semex.com