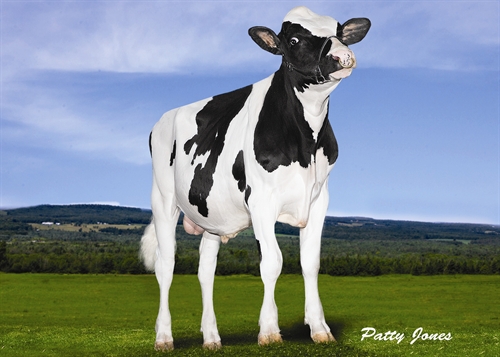 Genomic testing over 6000 young sires worldwide nets impressive results for Semex's industry-leading Genomax™ lineup. Six years after the Genomax program launched, Semex is proud of the results it nets, with modern success stories including two current top 10 TPI sires, 0200HO03753 Marbri Facebook (#4 TPI sire) and 0200HO07450 Amighetti Numero Uno (#6 TPI sire). And, rising super stars including the international sensation 0200HO06480 Val-Bisson Doorman
Joining this elite group is Semex's first and the highest ranking Oak son available in the world, 0200HO06676 Ladys-Manor Octoberfest.
A HealthSmart™ and Robot Ready™ sire, Octoberfest has breed-leading figures of +2576 GTPI, +1960 PTAM, +751 NM$, over +130 combined Fat and Protein, low 2.69 SCS with solid type. These figures make him one of Semex's highest GTPI sires.
Octoberfest's dam is the former #1 GTPI cow, Ladys-Manor Dorcy Oda VG-88. Oda is also the dam of hot Genomax sires 0200HO03949 Ladys-Manor Olympian (Alchemy) and 0200HO10203 Ladys-Manor Doorsopen (Doorman). Like all Semex sires, Octoberfest's maternal line is deep, with the next five dams all being Excellent.
"We used Octoberfest heavily as a sire of sons," says Sire Analyst Julien Chabot. "He's a great outcross sire for many bloodlines and his dam is one of the most complete cows in the breed with three high impact sons at Semex... Olympian, Octoberfest and Doorsopen."
Ask your Semex representative today about Octoberfest or any of Semex's leading genomic young sires in the Genomax lineup today! For additional information on Semex, Genetics for Life, Genomax, HealthSmart, Robot Ready or any of Semex's products or services visit www.semex.com