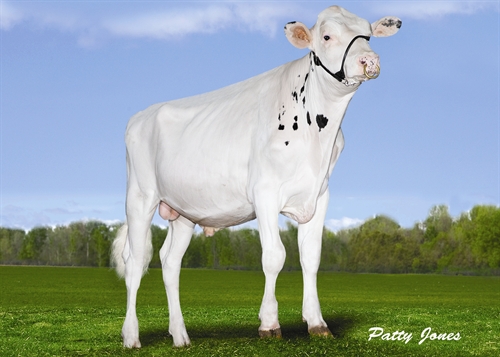 Semex is committed to delivering Genetics for Life to our clients and we're more confident than ever that our Genomax™ program offers the very best and brightest genomic superstars.
The Genomax lineup is among the most successful genomic lineups in the industry, graduating sires such as the December #4, #6 and #13 TPI sires and the #1 LPI sire! Led by household names such as Facebook and Numero Uno and now the international sensation 0200HO06480 Val-Bisson Doorman, our rigorous selection standards ensure that Semex's Genomax sires are the industry's finest, most desirable and profitable young bulls available anywhere.
Available now through this lineup is one of the industry's best McCutchen sons, 0200HO10123 Silverridge V Entail. Hailing from one of the most prolific cow families in the industry, his dam is the VG-86 Snowman daughter, Velthuis SG Snow Event, the #13 GLPI cow in Canada. Next dam is Calbrett Planet Eve VG-86 2*, then Wabash-Way Evett VG-86 DOM 14*, VG-87 GMD DOM 13* Elita and then nine more generations of VG or EX dams!
Sired by the popular McCutchen, Entail ranks as his #3 PTAM and #3 PTAF son and is Semex's #1 NM$ McCutchen son, at +676 NM$, +2077 PTAM, +70 PTAF, +2.46 PTAT with over 130 lbs CFP and +3.3 PL.
Entail has been a popular mating sire and is available now in the US. For more information on Semex, Genetics for Life, Genomax or any of Semex's brands visit: www.semex.com