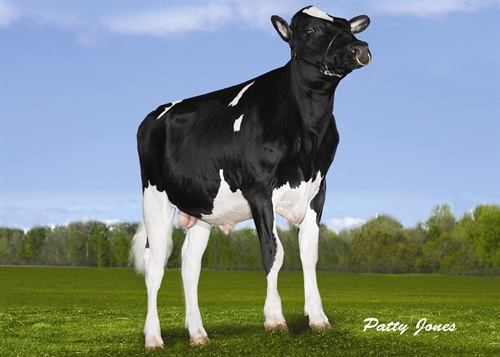 Semex is committed to delivering Genetics for Life to our clients. By genomic testing over 5400 bulls each year, we're ensuring that only the very best call stud 200 home and are designated Genomax™ sires.
The Genomax lineup is among the most successful genomic lineups in the industry, graduating sires such the August 2014 #1 TPI and #1 MACE LPI sire 0200HO03753 Marbri Facebook. Facebook joined Semex Millionaire Sire 0200HO00402 Mainstream Manifold, 0200HO00528 Sildahl Jett Air and another new graduate 0200HO02690 Stantons Empress (Man-O-Man x Outside) in the top 25 GTPI sires in the world in August.
Joining this elite Genomax lineup on November 10, 2014 will be Semex's first Cashcoin son, HealthSmart™ and Robot Ready™ sire 0200HO10195 View-Home Littlerock. Littlerock comes from a famous family, as his dam is the VG-86 Robust dam of Powerball P, followed by eight more VG and EX dams that have produced recognizable names including VG-87 DOM Peachy Shauna and Semex stable mate 0200HO02137 Pine-Tree Sid.
Littlerock is the breed's #3 Cashcoin son, but offers the best combined NM$ and PTAT at 926 NM$ and +2.47 PTAT respectively. A profit-minded option, Littlerock has a +2487 GTPI, great +0.11 % Fat, +2.0 DPR, +6.4 PL and a 5.5% Calving Ease rating.
Littlerock is available beginning November 20 in the US. For more information on Semex, Genetics for Life, Genomax, HealthSmart, Robot Ready or any of Semex's brands visit: www.semex.com