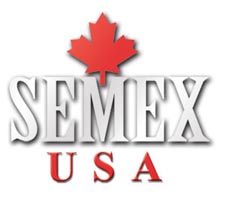 Semex USA is pleased to announce the promotion of Rissa Mitchell to Dairy Genetics Training Coordinator. In addition to her current Dairy Genetic Consulting responsibilities, she will also be responsible for providing training and technical support on our mating program to all of Semex USA.
Rissa is a graduate of the University of Tennessee, receiving her Bachelor of Science in Animal Science and her Master of Science in Dairy Cattle Breeding and Genetics. Since January 2006, Rissa has served as a part-time Dairy Genetic Consultant for Semex USA providing genetic consultant services to dairymen throughout the Southeastern United States.
Rissa has been very active in Holstein activities, serving as the chairman for the 2007 National Holstein Convention and recently she finished a four year term on Holstein USA's National Junior Advisory Committee.
"Rissa is the ideal person to lead our training and the technical support activities behind our mating program," says Bill Hageman, Genetics and Operations Manager, "Semex USA will benefit from her vast industry experience and her keen approach to strategically fit our genetic program to properly benefit our customers and our entire organization."
Rissa, along with husband, Jeff, and children, Matt and Hailey, reside in LaFollette, Tennessee where they operate Rocky Top Holsteins. Rocky Top Holsteins claimed five Junior All-American nominations in 2007 and was home to the Grand Champion of the Mid-East Fall National Holstein Show, Reserve Grand Champion of the International Junior Holstein Show, and Reserve Grand Champion of the Grand National Junior Holstein Show.
For more information on Semex USA's products and services visit www.semexusa.com, call 1-800-303-BULL or contact your local Semex USA representative and see how Semex Works Everywhere!