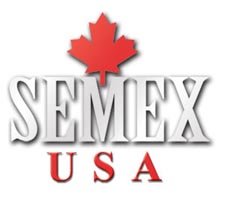 This January's recent genetic evaluation was highly anticipated as the last proof round was five months ago in August 2007. Semex Jerseys showed it was well worth the wait, north and south of the border with top sires calling Semex home!
0200JE00314 Hollylane Lilibet's Legacy and 0200JE00420 Pine Haven Senior remain dominant at the top of the LPI chart in the #1 and #2 positions, showing great balance and little change in their proofs even with a small change in the genetic base. Second generation sires 0200JE00404 Molly Brook Fusion and 0200JE00303 SHF Centurion Sultan added daughters and maintained their balanced status. The new release from August 2007, 0200JE00323 RJF Big Show, justified his graduation and added 155 LPI points, ranking as Semex's #1 Conformation bull at +10.
But the most stunning news of the day came with the release of 0200JE00423 Lencrest Blackstone's US proof, ranking #4 in the JPI listing! This first proven son of Piedmont Declo Belle sired by BW Parade has been highly anticipated in the last few months, as his test daughters have been creating quite a stir. Blackstone's profile is ideal with high production yields for both milk and components, as well as offering strong functional type with solid udders. His daughters inspected in Canada and in the US were tall and long-bodied with refined bones. The young Blackstone daughters have nicely shaped udders with perfect symmetry between quarters and ideal teat placement makes Blackstone an impact sire that will certainly be profitable in all markets.
0200JE00136 Bridon Excitation makes his debut into the Semex ranks with a high type profile. This Sambo son and out of Jaspar Renaissance Evening shows a strong +7 for Conformation with udders as his strength. A brother to Semex's popular 0200JE00131 Bridon Remake Comerica and 0200JE00129 Bridon Jamaica, Excitation also transmits with impressive consistency. Excitation is known to improve mammary systems leaving high rear udders and welded on fore udder attachments. Excitation also does an exceptional work at improving feet, legs and bone quality. He will be a great mating option on cows needing improvement in their mammary systems, feet & legs or for those looking to add that extra style.
For a complete listing of Semex Jersey sires visit www.semexusa.com