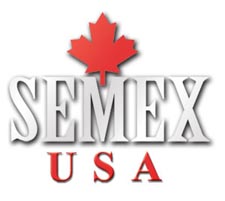 Semex sires grabbed a strong hold of the top 100 International TPI listing 60 in the January 2008 proof round with stud code 200 bulls occupying 10 of the top 60 slots!
Internationally popular 0200HO03205 Braedale Goldwyn and 0200HO04779 R-E-W Buckeye ranked #7 & #8 respectively with Goldwyn ranking high overall due to his tremendous PTAT of +3.38, the highest in the Top 10. Adding to his popularity is his high fat of +64, low SCS of 2.58 and 2.7 Productive Life. Buckeye offers breeders the most milk and lowest SCS in the Top 10 with PTAM +1787 and 2.85 SCS. This combined with his NM$ of 443, 2.1 PL and one of the highest combined UDC and FLC stats in the top 20 at +2.20 and +2.03 makes Buckeye one of the most sought after bulls in all herds around the world.
0200HO01796 Stantons Sidney hits the #17 position on his debut run combining two extremely prolific Holstein families... the Laurie Sheiks and the Saturdays. By the popular Comestar Lheros, Sidney's numbers position him for success being +2.48 PTAT, +1.76UDC with +1462 lbs M and a NM$ of 411 +1.9 Productive Life. In the field, reports cite Sidney daughters as stylish individuals with wide rear udders, strong median suspensory ligaments and hard loins, making them very functional and profitable additions to any herd, anywhere.
The Comestar Stormatic son 0200HO05156 Comestar Littoral shows how Semex bulls work everywhere with the highest combined milk and PL in the Top 100 listing at +2314 PTAM and 2.6 PL with a low 2.93 SCS! Littoral daughters are very high producing cows in the field, being long and silky with great flatness of bone. They walk through the barn and freestalls on comfortable feet & legs with udders that have held up extremely well to their high production levels, making them easy favorites in the parlour and the bulk tank.
No strangers to the Top 100 listing, 0200HO03315 Braedale Pagewire and 0200HO01584 Diamond-Oak Frosty remain strong in the top 50 with exceptional combined production, functional and type traits, contributing to Semex's 10 of the top 60 being among the very best in the breed!
"We're extremely pleased with our new release sires and our veterans remaining strong," says Joan Lau Semex Alliance Vice President Marketing. "Our proving programs are among the best in the world and certainly show how Semex sires work in multiple proving systems, different climates and around the world... Semex Works Everywhere!"